A Rocking Blues Band Straight From the Arizona Desert
Until the Sun, a Rocking Blues band, was formed in 2017. Their music includes and often fuses elements of Blues, Alternative Rock, Pink-Floyd-esque Psychedelia, and Jazz. Until the Sun quickly began playing national shows, has opened up for famous Blues and Rock artists, and has played world renowned venues. The band includes Brandon Teskey on lead guitar, Bruce Jensen on co-lead vocals and bass guitar (as well as occasional rhythm guitar and/or keys/electronics), Chris Tex on drums, and Alyssa Swartz also on co-lead vocals. Until the Sun released their first album, 'Blackheart', in 2019 and completed their second album 'Drowning in Blue' in 2021. Brandon, Bruce, Chris, and Alyssa all poured their hearts and souls into striving for what was before unattained levels of musicianship, songwriting, tone, performance, and reaching new levels of professionalism that continues to develop.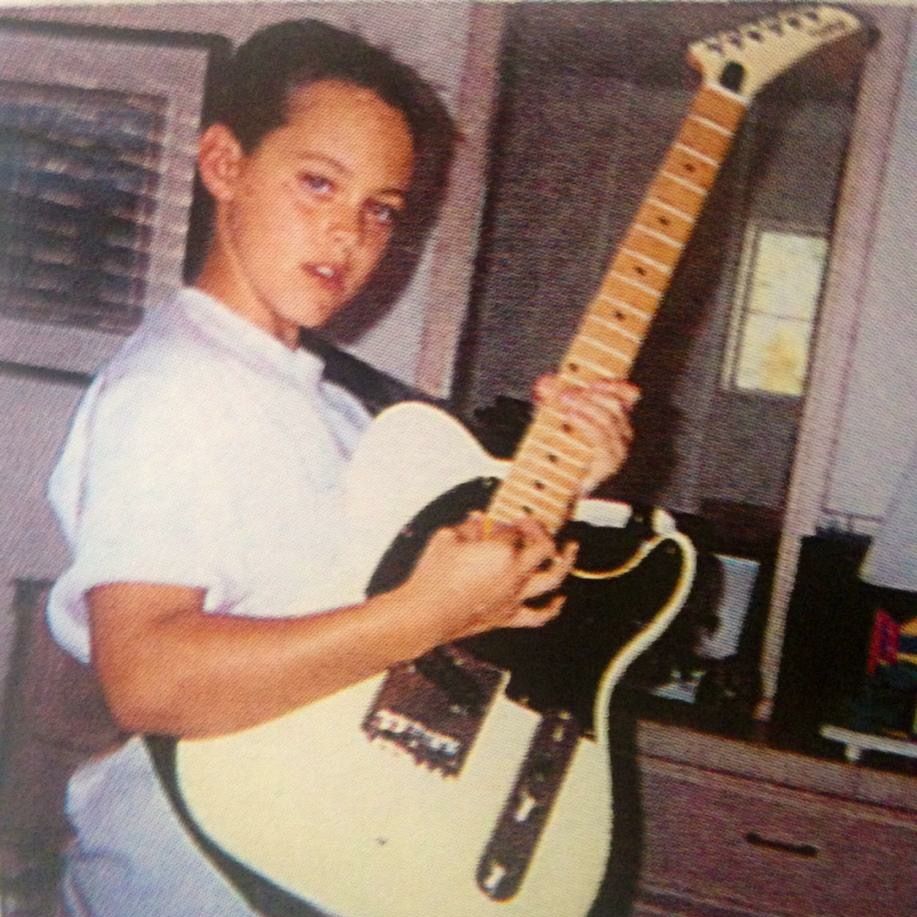 Brandon Teskey was born and raised in Southern California. By age 5 he was playing with toy guitars and had dreams of becoming a 'rock star'. After months of endlessly trying to convince his parents to buy him a real guitar, they finally did, and at age 11 Brandon quickly became obsessed, spending hours practicing every day. Brandon was exposed to Blues music shortly thereafter and became consumed with the playing of Eric Clapton, Stevie Ray Vaughan, Buddy Guy, B.B. King, Albert King, Robert Johnson, Albert Collins, and T-Bone Walker, as well as Rock artists like Led Zeppelin, Jimi Hendrix, Pink Floyd, and Eric Johnson. Along with his obsession with guitar playing also came the obsession of song writing and almost as soon as he had picked up the instrument, he began coming up with chord progressions and penning lyrics.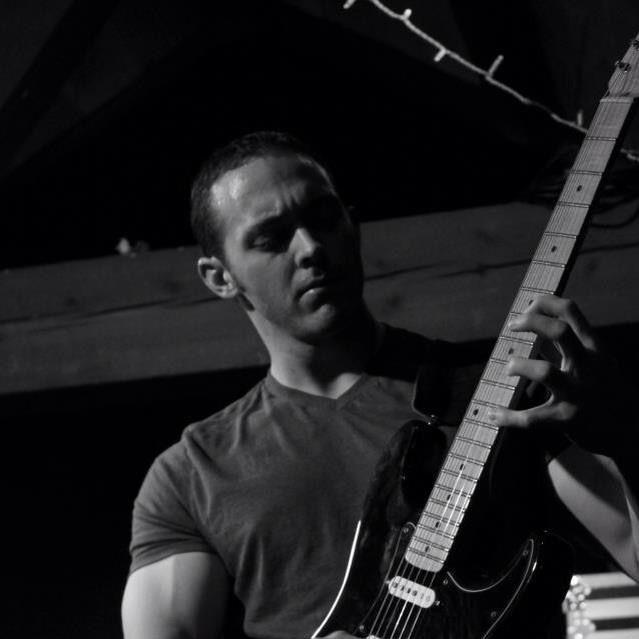 By the time Brandon was 15 years old, he had joined an established blues band with some members forty years his senior and by the time he was 16, he had played the prominent San Juan Capistrano venue The Coach House, where he had seen many of his idols play as a kid. Brandon further developed his playing, becoming intrigued with the technical and harmonic sophistication of players like Scott Henderson, Robben Ford, and Eric Johnson and began studying the works of Jazz musicians like Charlie Parker, Wes Montgomery, Django Reinhardt, and Joe Pass.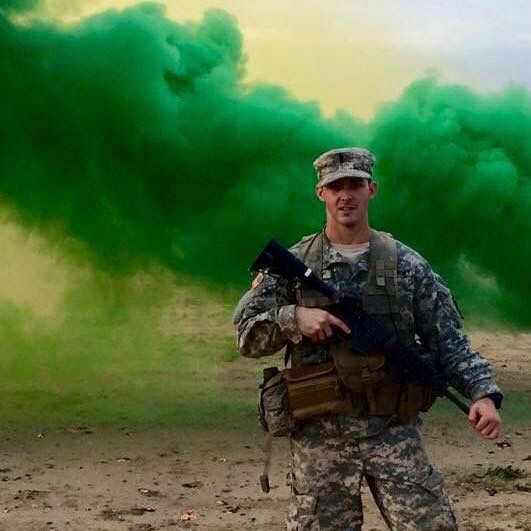 Brandon moved to Arizona to attend Arizona State University in the summer of 2003, studying Music and Philosophy. While attending ASU, he met Bruce Jensen where they formed their first Rock band, playing gigs all across the Phoenix valley. Brandon formed and played in multiple bands during his college years and also met his future wife, Cori. Brandon graduated in the Fall of 2008 with a Bachelors of Arts in Philosophy, married his wife Cori, and joined the Army, eventually serving as an infantry captain.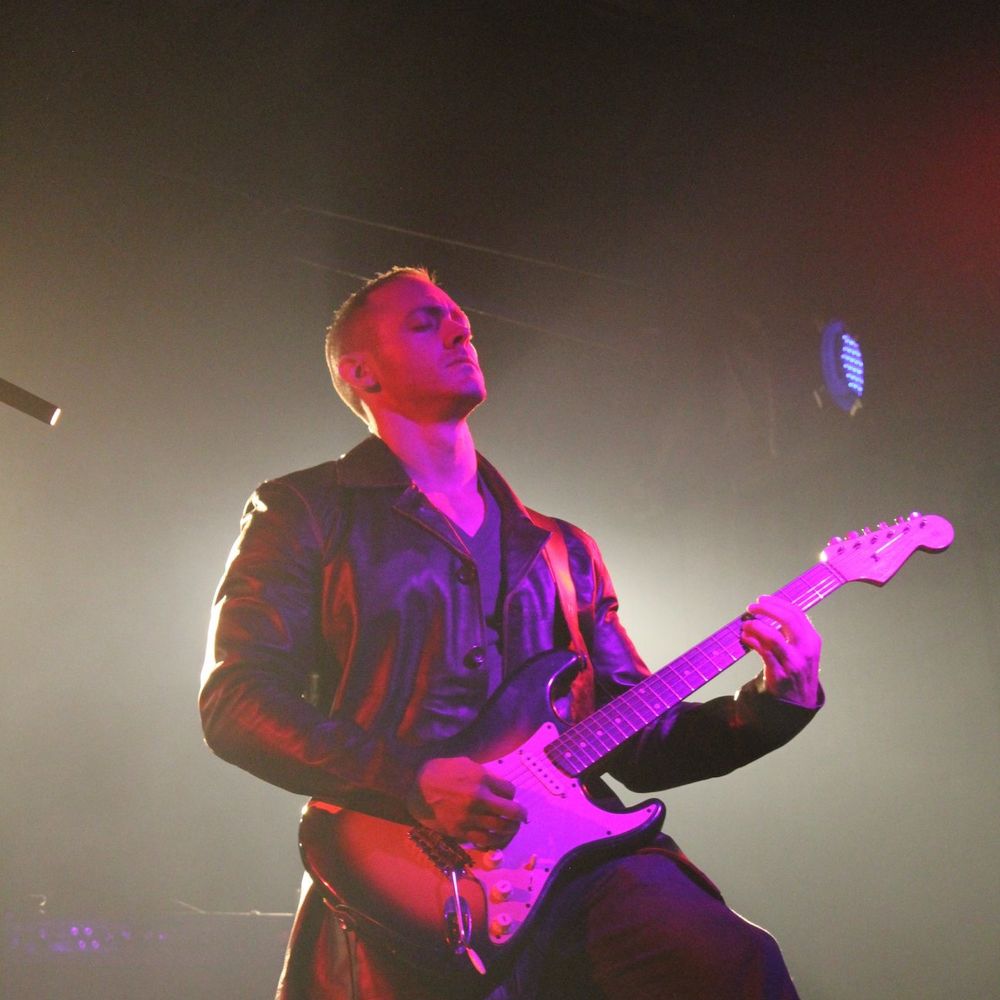 In 2011 Brandon and Bruce formed bluesy hard rock band 'Corium'. The band released an EP and opened for many national performers across Arizona. In 2011, Brandon began working on his first novel, a historical fiction called, Insurrection; An Epic Novel About the Maccabean Revolt, which was published in 2015, and received notable positive reviews. Brandon released 'The Chime', a solo rock instrumental album which combined influences of Rock, Delta Blues, Electronic Rock, and Jazz.
In 2017 Brandon, Bruce, and Chris formed 'Until the Sun', which allowed Brandon to return to his Blues-Rock roots and opened up new doors of creativity in his song writing and playing. Brandon lives in Arizona with his wife Cori, and their two children.
Bruce Jensen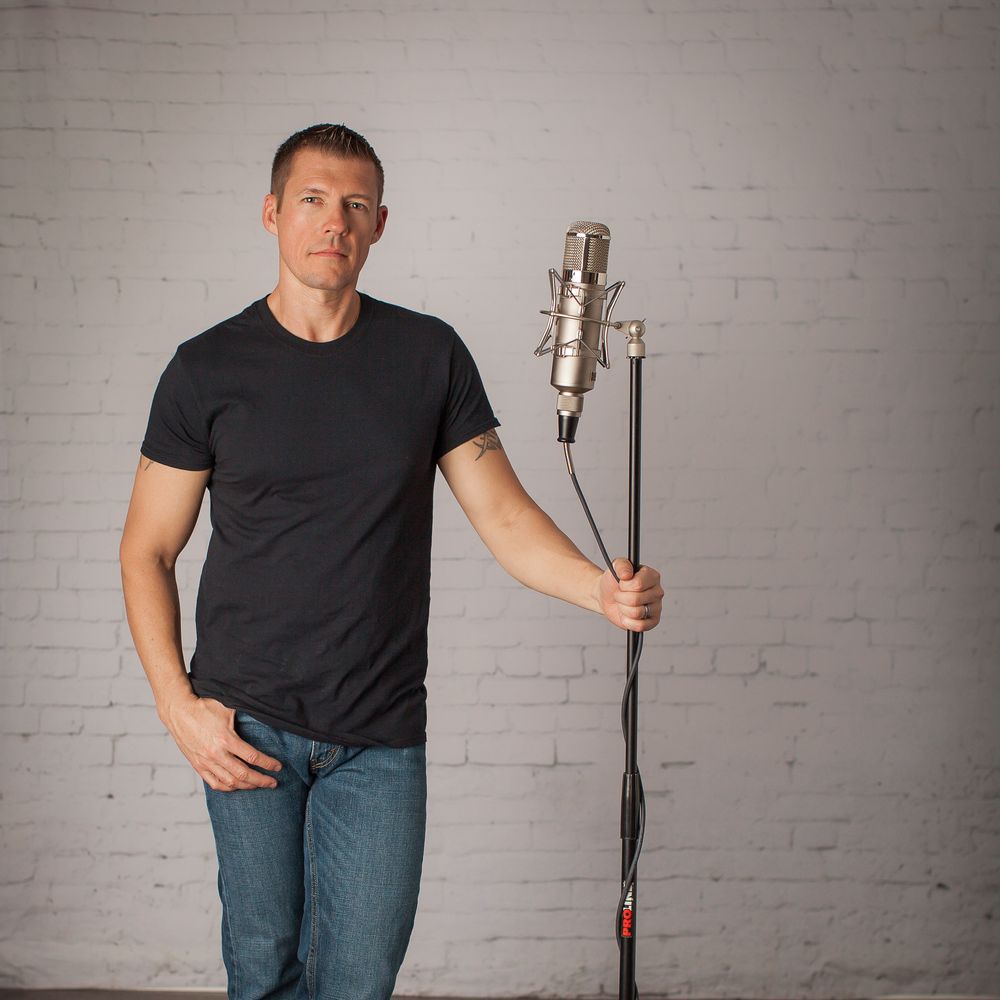 Bruce Jensen
Vocals, Bass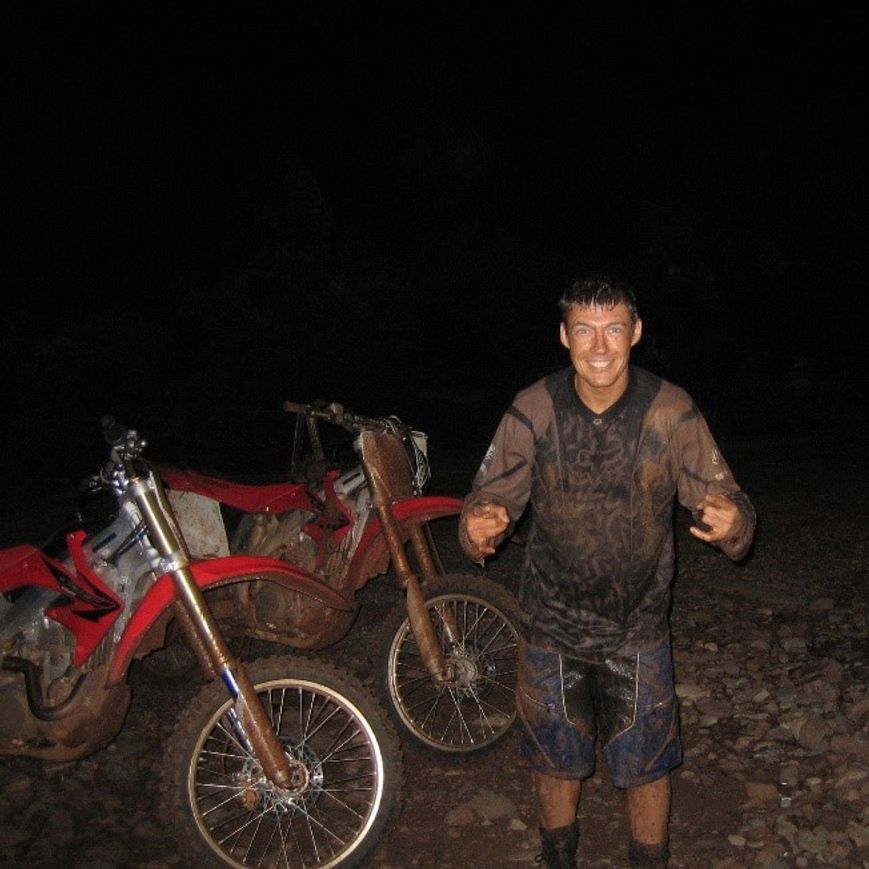 Bruce Jensen was born at Edwards Air Force Base in Maryland, to active-duty military parents. His younger years were spent moving from place to place, having grown up in Maryland, Northern and Central Arizona, Dallas and Denton Texas, and back to Arizona again, where he remained in the Phoenix area through his formative years. Bruce first caught the music bug at age 10 when he met an older neighbor kid who played guitar in a band. However, Bruce's parents were definitely not huge music fans, and did not provide much in the way of encouragement in that direction – instead being more encouraging of him playing sports and concentrating on his grades in school. However, he did convince them to get him a cheap guitar and some lessons, which he never really took to at the time. A couple of years later, he made friends with a kid who introduced him to Hard Rock and Metal, and he was instantly and forever hooked! He took and obsessive liking to Metallica, Guns N' Roses, Alice in Chains, Nirvana, Motley Crue, Korn, Deftones, Sepultura, Pantera, and others of the same ilk and era – and picked up the guitar again, this time learning to play it. His first, and last band experience of that era occurred at his middle-school talent show, where he played guitar and sang, and was received with a standing ovation and the talent show win. However, his friend and drummer moved out of state shortly after, and Bruce stopped playing, and instead became interested in other things through his teenage – mainly racing BMX bikes, rebuilding classic muscle cars, chasing girls, and partying.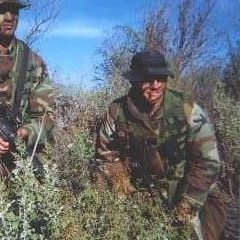 After graduating high school with honors (somehow, in hindsight), Bruce attended The University of Arizona in Tucson, quickly dropped out after partying his time away, and joined the Marine Corps. During his 4years as a Marine, he cultivated a real love for music beyond his metal-head roots – gaining a deep appreciation for classic rock, the blues, and electronic music – and decided to pick up the guitar again and vowed to join or start a band after he had finished his service.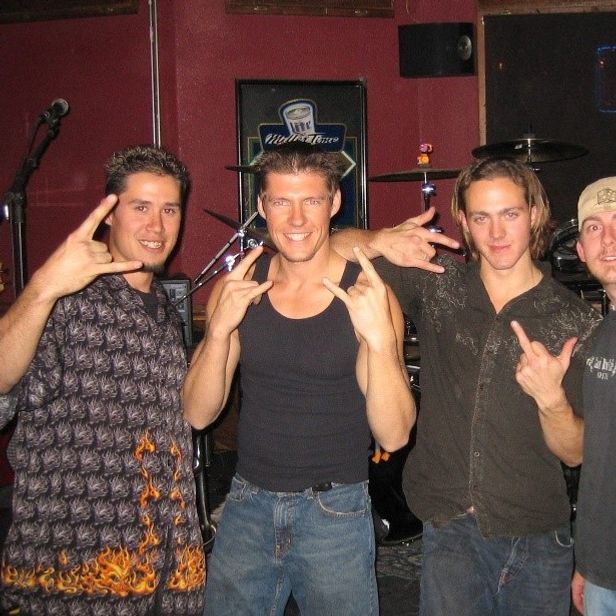 Upon his leaving the Marines, Bruce moved to Tempe, Arizona and attended Arizona State University in pursuit of his engineering degree. While diligently completing that degree, he met Brandon Teskey and they quickly formed a Rock band called 'Empathy', with Brandon on lead guitar and Bruce on lead vocals (and bass guitar for a short time). They played quite a few gigs over the course of a couple of years, and the band ultimately fell apart in 2007. Shortly after, Bruce met his soon-to-be wife Axelle, graduated with a B.S. in Mechanical Engineering, got married, and got a job in the nuclear power industry in the Phoenix area.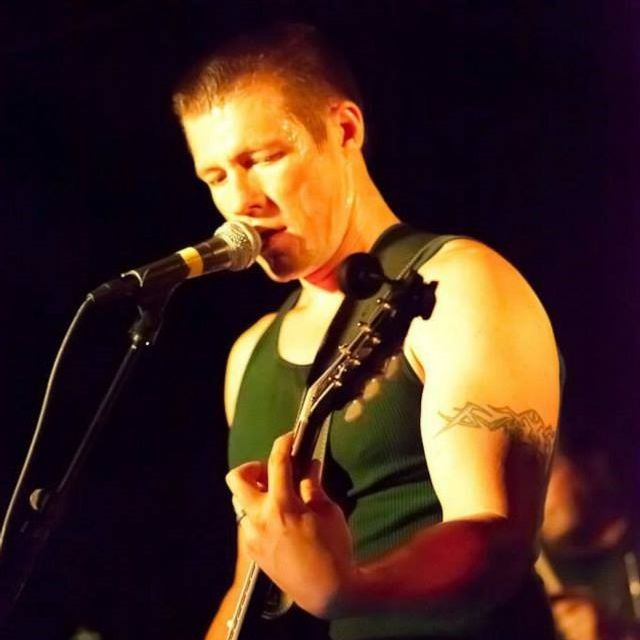 Bruce and Brandon started jamming again in 2009, and formed the bluesy hard-rock band Corium in 2010. Corium gigged heavily in Arizona for several years with Bruce handling vocals, and eventually rhythm guitar as well. Corium dissolved in 2015 when their drummer moved out of state.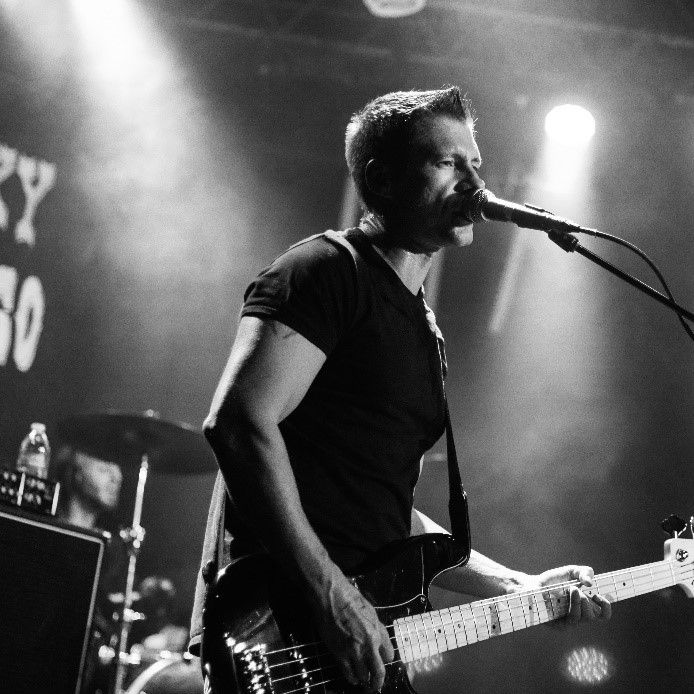 Until the Sun was formed several months later, with the members wanting to go in a new, though more familiar – and fitting – direction. Bruce's primary musical influences include Pink Floyd, Lynyrd Skynyrd, Muse, Stone Temple Pilots, Metallica, Linkin Park, Imagine Dragons, Sick Puppies, Blackberry Smoke, Jack Johnson, Enya, Chevelle, AC/DC, Led Zeppelin, Jimi Hendrix, Staind, Hurt, Godsmack, Rise Against, Needtobreathe, Highly Suspect, and many other diverse artists. He also takes a keen interest in music and video production, technology, cars, socio-economics, global politics, and any outdoor or adrenaline-inducing activities.
Bruce lives with his wife and two young children in the Phoenix area.
New section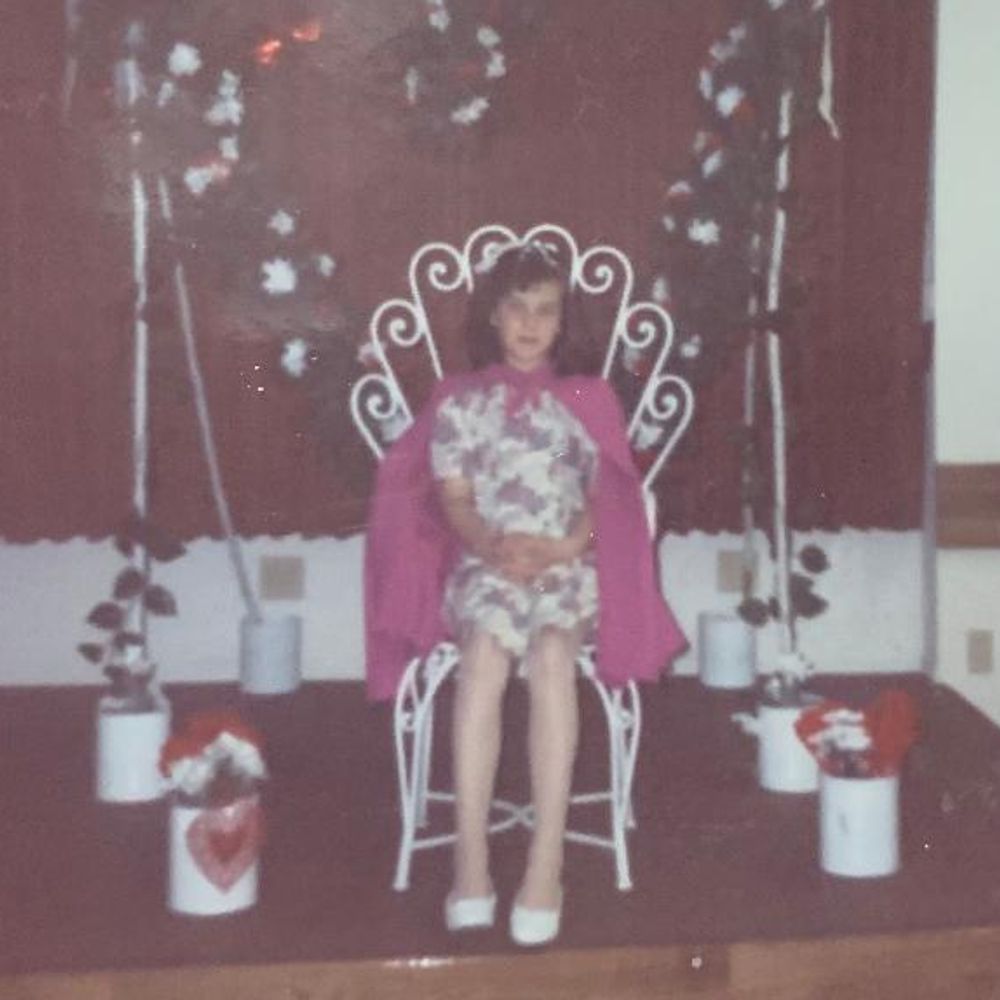 Alyssa Swartz is an accomplished singer, songwriter, and poet from Joshua Tree, California who began her creative musical journey at an early age. This "Little Mermaid" began singing at the tender age of 6 after seeing the Disney movie of the same name. After perfecting her superstar performances with her hairbrush in front of the mirror, Alyssa began performing at 9 years old in talent shows, musicals, plays and beauty pageants. When she was a teen, local musicians started taking notice of Alyssa's talents. At the tender age of 16, she quickly found herself partnered up with a rap artist. After seeing her perform several times he asked for an introduction and the two quickly completed an album together titled "Blacksands." This album was produced by artist Clive Wright from the band Cockrobin who owns a studio in Joshua tree California called Desert Sky Music.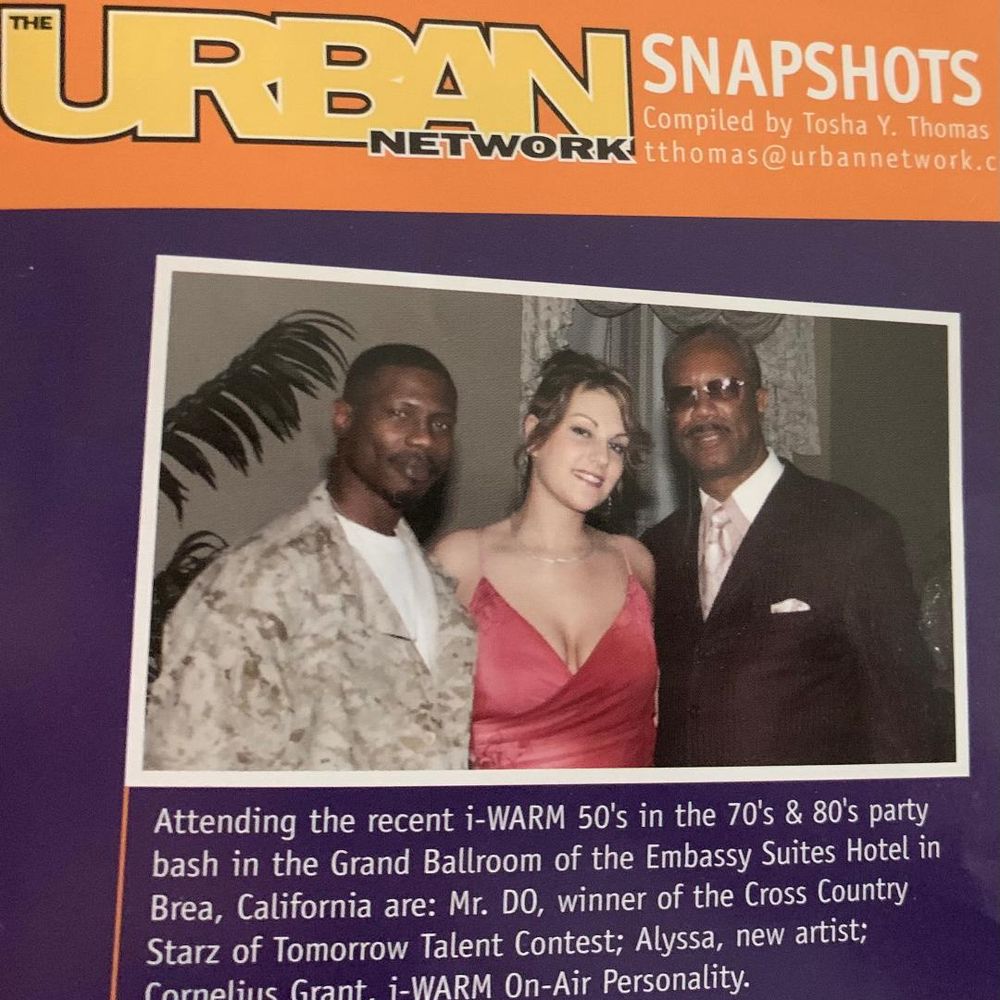 At 17 Alyssa began to refine her natural talent by taking voice lessons. In 2005 Alyssa performed at the i-WARM 50's in the 70's & 80's party bash in Brea California and was featured on the Urban Network as a hot new artist. Her vocal coach encouraged her to sing opera but her heart lead her elsewhere. Success at this level lead Alyssa to compete in the Peoria Idol in 2012, where out of a field of 600, she made it to the finals.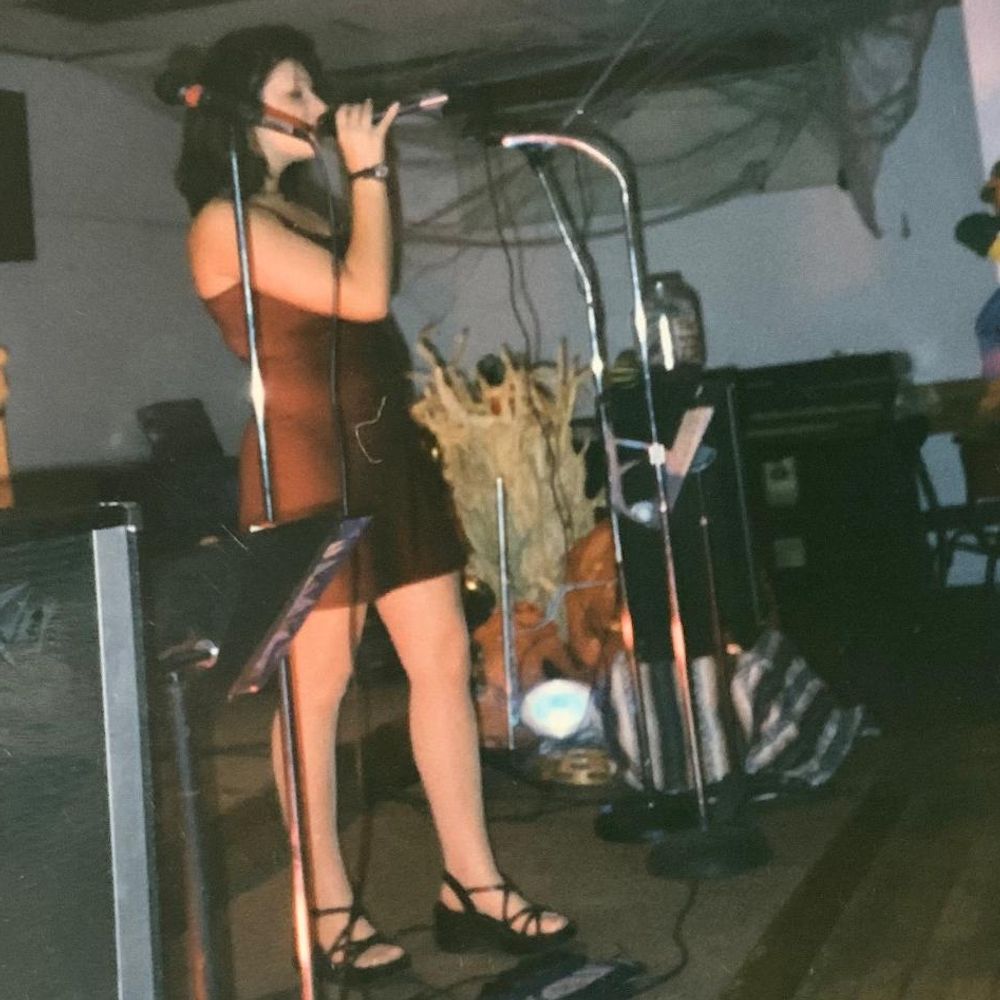 From as far back as she can remember, she had always wanted to be a musical artist and lyricist. Alyssa recounts that when she was little her aunt would pick on her so Alyssa would tell her, "You're going to regret that when I became famous." When doing weekend chores and cleaning the house it wouldn't be unusual to find little notes of encouragement that Alyssa would leave for herself behind picture frames and on mirrors, reminding herself to never give up and always follow her dreams. To this day she has never stopped reaching for those stars.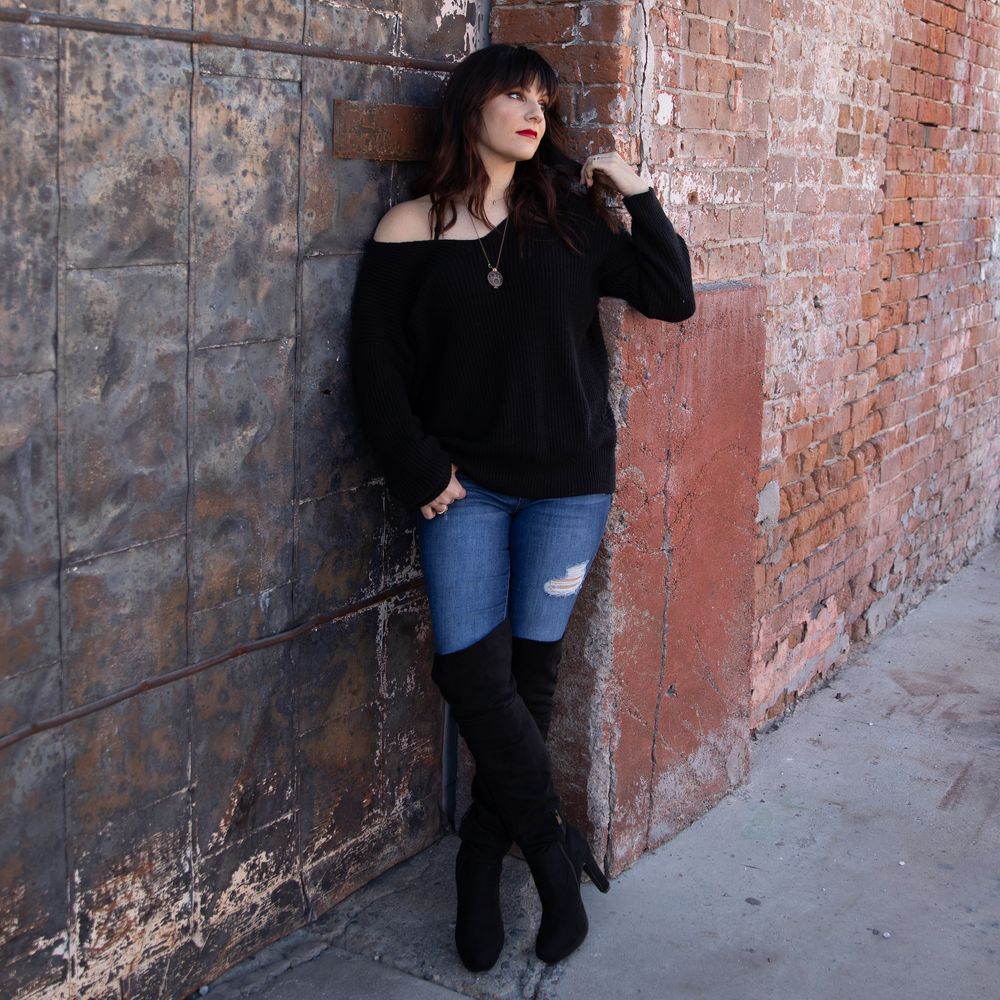 Some of Alyssa's claims to fame are performing in Hollywood at a Christmas show for the children of Nat King Cole and Bing Crosby; performing with Vegas musician Father Time; and she acted in a pilot for a television show. More recently she has collaborated with Clive Wright again on several projects with more in the works. Her music has been featured on the radio and she is working on a book of poetry.
Taking influence from artists across the musical spectrum from the Eagles to Celine Dion to Florence and the Machine, she crafted herself into the powerhouse performer that she is today. Hozier, Florence and Don McLean inspire her in her writing.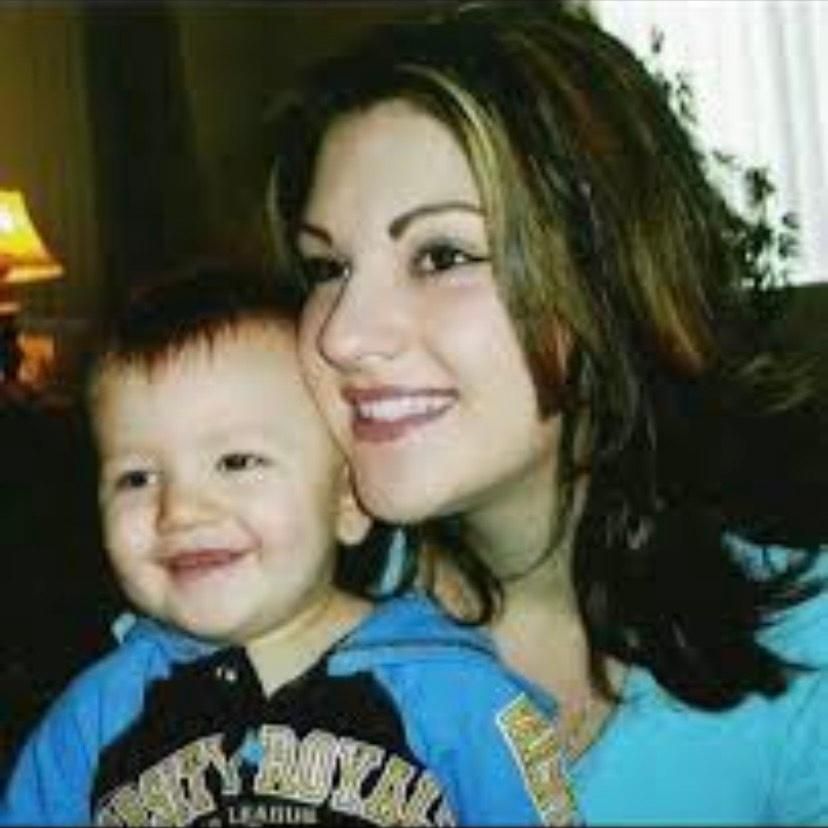 After being a young single mother for 2 years, fate smiled on Alyssa at 21 when she met her husband Tony on her birthday at a bar. It was as if lightning struck and the two quickly fell in love and married four months later. In 2010 they moved to the Phoenix area from California. Today Alyssa lives in Buckeye with her husband Tony and her two children, Azlynn and Gabe where she writes, sings, and further expresses her artistic talents as a hairstylist. Her artistic talents have not fallen far from the tree and she often partners with her equally talented son. The two can often be found partnering on songs and working on music in their home studio.
Chris Tex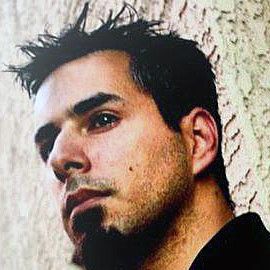 Chris Tex was born in Tijuana Mexico and soon thereafter adopted by an Illinoian couple. He was raised in Central Illinois. Chris started playing drums in second grade, when his parents put him into drum lessons. Chris also took up the piano in his adolescent years. Chris would go onto play a variety of drums in marching, jazz, and concert bands between elementary and undergraduate school, even receiving academic scholarships for musical accomplishments. Chris's musical interest are broad, ranging from jazz to metal, as well as everything in between. Many of the eighties and nineties bands such as the Cars, the Petshop Boys, Third Eye Blind, and Alice in Chains have been musically inspiring for him. Particular drummers/percussionists that have been inspirational range from a variety of jazz musicians such as Brian Blade, Tony Williams, and Elvin Jones to many metal drummers such as Tomas Haake, Raymond Herrera, and Mario Duplantier. Other musicians Chris is influenced by include Mic Fleetwood, Ben Orr, and Phil Collins.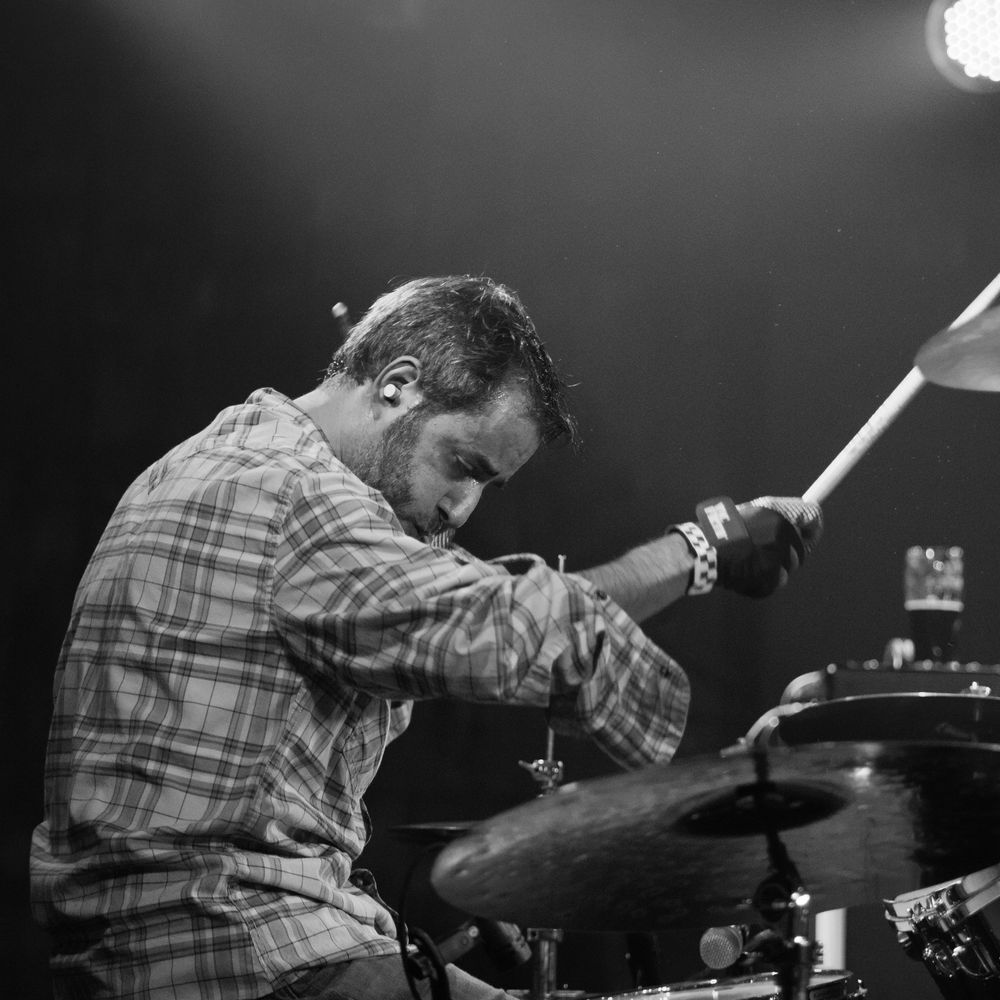 Chris's first band, ALTR, started playing house parties and local venues around central Illinois in his early teens. ALTR would go on to release an EP. After graduating high school, Chris pursued a bachelors degree in Biology from the University of Findlay. During his college years, Chris played drums with Crawlsyte, 4th Coming, M.U.H.A., Arlington Avenue, and Sleepercell, all of which he has recorded albums with.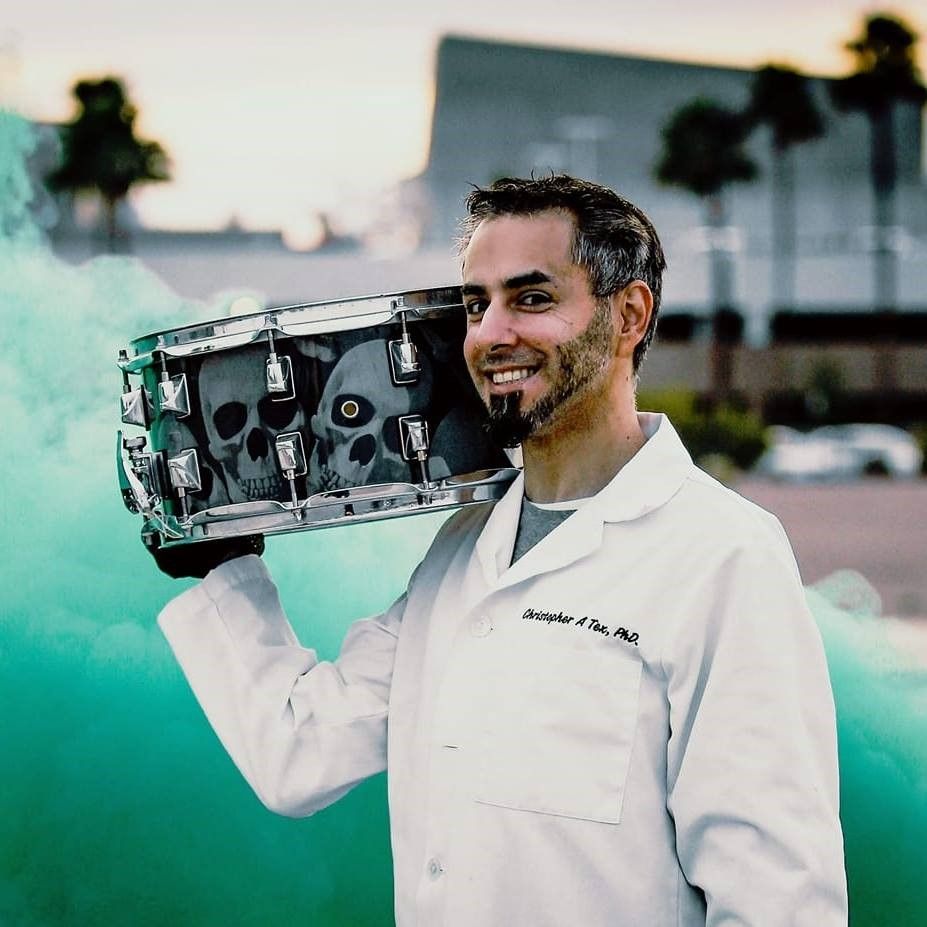 After completing his undergraduate, Chris pursued a Masters degree in Public Health, with an emphasis on environmental and occupational health. His Master's was awarded from the Medical College of Ohio, University of Toledo, and Bowling Green State University. Chris went onto obtain a PhD in Public Health from Walden University, with an emphasis on epidemiology. His doctoral research pertains to infectious disease testing standards.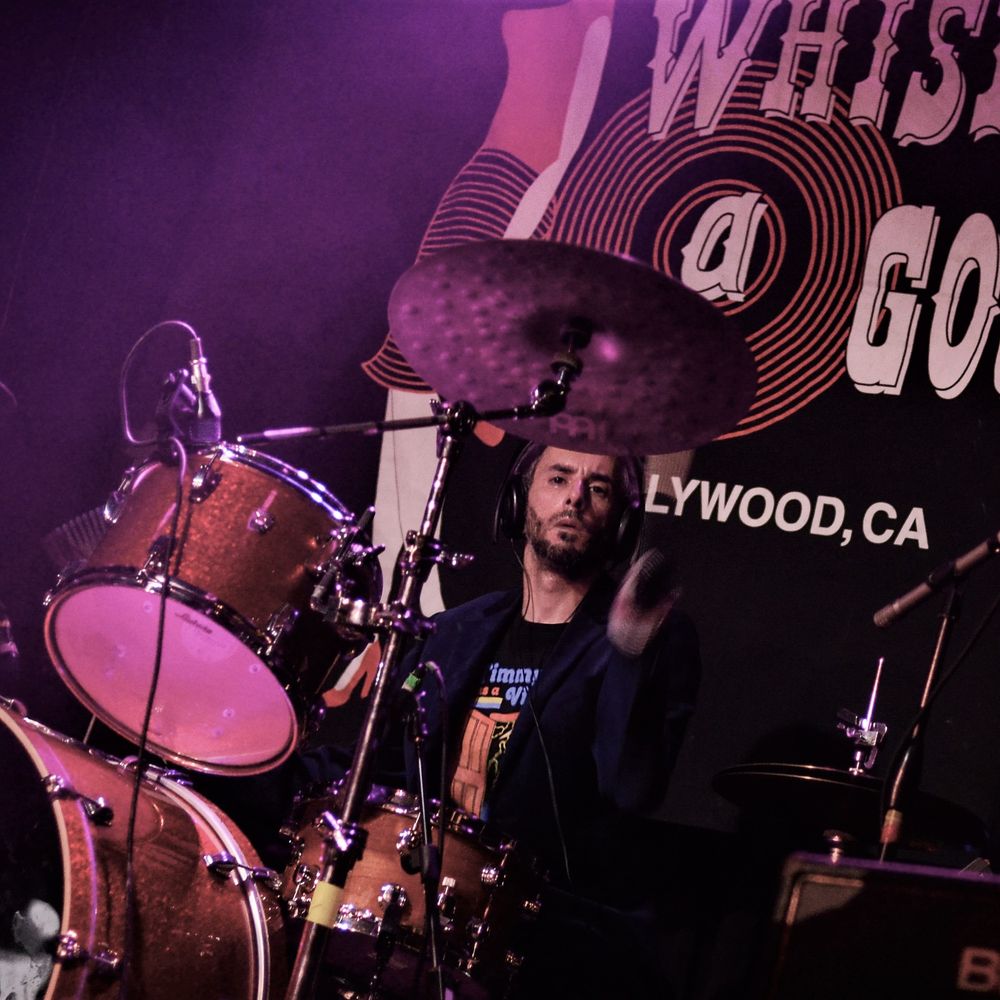 After finishing graduate school in Ohio, Chris moved to Arizona to take a public health job in 2007. Between 2007 and 2015, Chris played with Official Version, Hollow, Embrace the Dream, and Defect in You. Starting in 2015, Chris began playing with Bruce and Brandon, ultimately leading to the formation of Until the Sun.
Currently, Chris teaches graduate and undergraduate courses in public health and nursing at various academic institutions. When not teaching and playing drums, Chris volunteers at a free medical clinic in rural Mexico. Chris currently lives in the Phoenix area.